Current Projects and Forthcoming Events
Previous Events and News
NVCA supports Rossendale Food Box
NVCA is proud to support the Rossendale Food Box scheme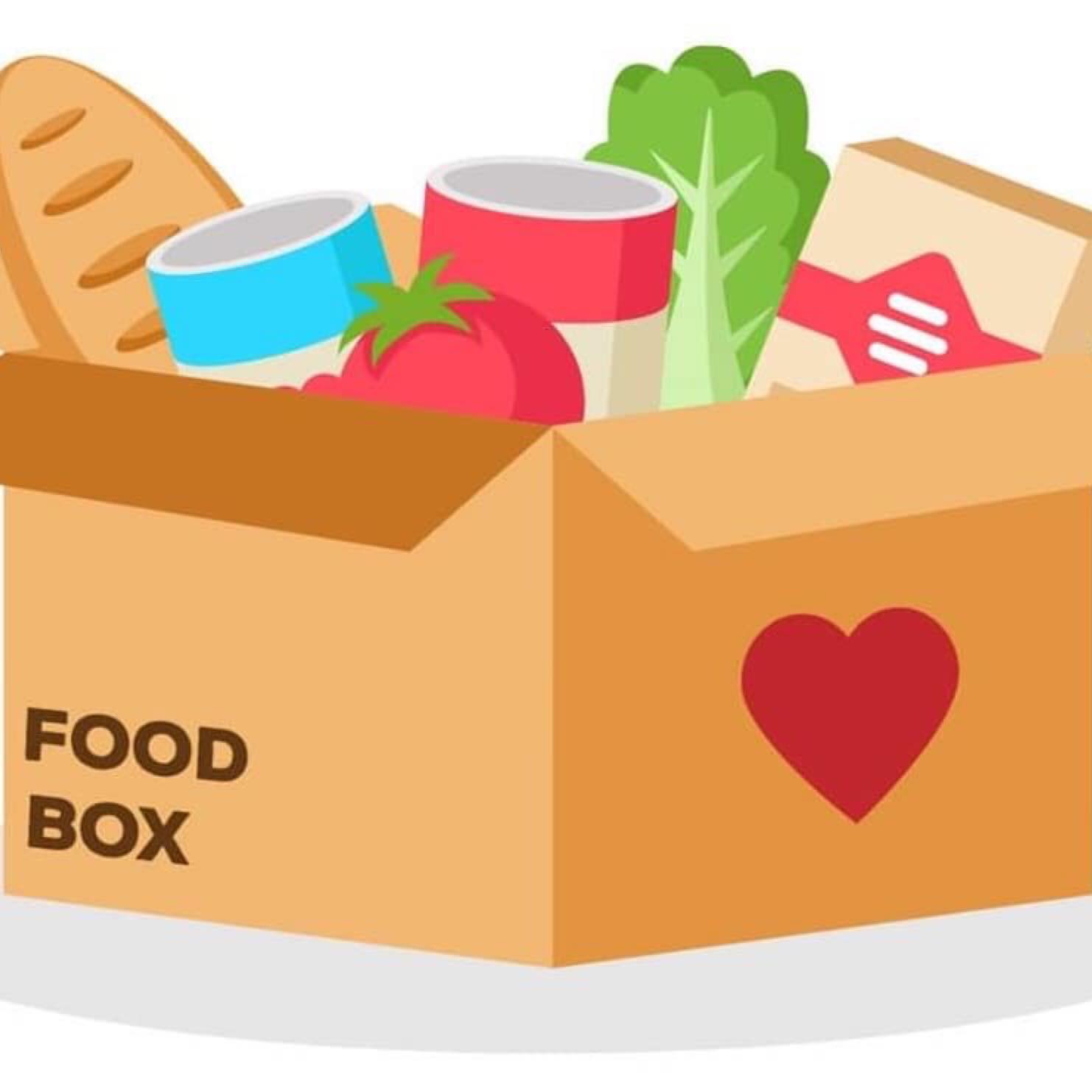 2022-02-16
Next NVCA meeting
The next NVCA meeting will be on 1st March starting at 7pm - venue TBA
2022-02-16
Next NVCA meeting
The next NVCA meeting will be on Weds 12th Jan starting at 7pm at St Nicholas church.
2022-01-06
Brass Band music on Christmas Day
Water Village Band will be playing outside the Boars Head on Christmas Day from 12 (weather permitting !).
2021-12-14
Walking Nativity Mon 13th Dec
Walking nativity with Water Band. Starts at 6pm from St Nicholas church, walk to the Little Park for carols and back to the church for mulled wine and mince pies.
2021-12-09
Bulb Planting
We have received lots of bulbs from RBC for planting in communal areas. Please contact Javet if you would like to volunteer to help plant some bulbs.
2021-11-01
Table Top Sale
Sunday 28th Nov at the Methodist church. Lots of different tables to buy from. Contact us if you would like to buy a table to sell for yourself.
2021-11-01
Bird of Prey Display
Bird of Prey Display at Newchurch school 2pm Saturday 23rd October. Free entry, donations only. All welcome.
2021-09-29
Winter prize draw
Winter 2021 prize draw tickets are on sale now. You can buy them from Gemini on Church Street or email info@newchurch-village.co.uk and we can deliver them. Tickets cost £1 each and prizes are £100, £50 and £25 plus vouchers from local shops.
2021-09-14
Bolton Woods path clear
Please help to keep the Bolton Woods path mulch free during the week of 20-27th March. Bring a shovel and do as much or as little as you like !
2021-03-11
Summer prize draw 2021
Prize Draw Tickets are now on sale £1 each. Prizes are £100, £50 and £25 and we also have vouchers for some local shops. Please email tickets@newchurch-village.co.uk to buy your tickets.
2021-03-11
NVCA AGM 2020
Our delayed AGM will be held on Feb 18th at 8pm by Zoom. Iain Blair will forward meeting details on the day. All members are invited to attend - please make sure you have Zoom installed on your device before the day.
2021-01-31
Decorate the Newchurch Tree
You can personalise your own bauble and use it to decorate the Newchurch Christmas tree. We have a stock of baubles available for £2 each which can be decorated to your own design. Please contact Fiona for details on fionaheppleston@yahoo.co.uk, or you can collect one from Natalie at Gemini.
2020-12-03
Winter 2020 prize draw
1st prize - Gabriella Moul 00771
2nd prize - Colette Ashworth 00949
3rd prize - Jade Rothwell - 00629

2020-09-21
Walking Nativity
Everyone is welcome to join the Walking Nativity on Monday 16th at 6:30 starting at St Nicholas church and finishing at the Little Park with carols.
2019-12-12
Winter Ticket Draw RESULTS
The Winners of the Winter ticket draw are :
00084 - Denise - wins £100
00156 - Brian - wins £50
00246 - Julia - wins £25

Thanks to everyone who help to sell the tickets, and to everyone who bought some.
2019-12-12
Clothes for the Homeless
Any unwanted clothes, especially warm ones, are being collected at St Nicholas Church and at Watts News until the 7th Nov.
2019-11-06
Winter Ticket Draw
Tickets for the Winter draw are now on sale from the Boars Head pub, Gemini hairdresser and Simply Local at Staghills. Top prize £100 !
2019-10-16
Summer Ticket Draw RESULTS
1st prize was ticket 00986 (Mark Ashworth)
2nd prize was ticket 00752 (Doreen Waller)
3rd prize was ticket 00891 (Geoff Heaton)

Thanks to everyone who bought tickets and also to everyone who helped to sell them. The Winter ticket sale will start soon !
2019-07-04
Kirk Fair 2019
The New Kirk Fair for 2019 will be on May 18th. The plan this year is to spread it around different locations, so St Nicholas church, St Peters church, Newchurch Methodist church and The Boars Head will all be hosting events through the day, as well as The Little Park.
2019-03-03
Next meeting - Tuesday April 16th 7pm, Newchurch Methodist church
Please come along and get involved, just for 20 minutes !
2019-03-03
Staghills Play Area
Please take some time to look at the plans here and fill in the questionnaire here.
2019-03-03
Kirk Fair - Sept 8th 2018
The 2018 Kirk Fair will be at Newchurch Methodist church on Saturday Sept 8th. If you can help set up, run, or take down stalls on the day any help would be appreciated. We also need prizes for raffles and tombola etc. and Julia needs bottles for her bottle stall.
2019-03-03
Sponsor a lamp post poppy
£10 to sponsor a poppy for a lamp post in Newchurch leading down to Tricketts Park. All proceeds to the Royal British Legion. Details are here, and you can get a sponsor form from the Boars Head or download one here. If you're interested, be quick as the closing date for sponsorship is 1st June.
2019-03-03
Nativity parade
starting from St Nicks, Old St at 6:30pm on Monday 18th December. Details
2019-03-03
Proposed Housing Development
NVCA have a map of the proposed housing developments for Rossendale. The new housing sites are in orange. Click the thumbnail below for a full sized map.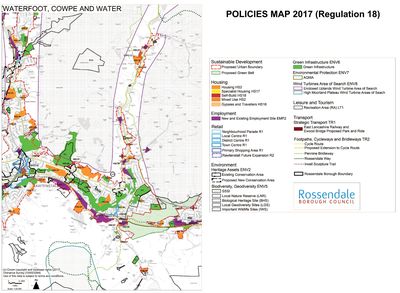 Comments and objections can be made here https://www.smartsurvey.co.uk/s/RBCLocalPlan/ or email forwardplanning@rossendalebc.gov.uk.
2019-03-03
Garden Maintenance
Contractors were on site last Friday (27th Jan) to remove the hedgerow stumps, install a handrail, put up a fence around the dodgy old steps and install the dog poo bag dispenser.
Builder coming in March to do the walling repairs in the lower part of the garden.
2019-03-03
Radical changes to Catholic parishes could affect St Peter
2019-03-03
Two centuries old Valley church SAVED thanks to community efforts.
2019-03-03
New Kirk Fair
New Kirk Fair to take place Saturday 9th July to co-inside wth the proposed Beer Festival at the Boars Head.
2019-03-03
Queen
10-12th June – events with the Churches re Queen's birthday and The Boars will be doing something on 11th (Saturday) to celebrate. Keep an eye on the noticeboard for more news
2019-03-03